CLEARANCE HOODED TOWELS
From time to time we make our hooded towels available at a reduced price. These are perfect towels with all the same useful features and benefits as our full priced hooded towels. They are still made from a premium thick and soft 550gsm Egyptian cotton, they still feature a double thickness hood, and they still feature a secure pop-fastener. They are simply designs that have been discontinued.

Alternatively, we also stock a limited range in our Amazon store.

Filter and sort

0 products
Close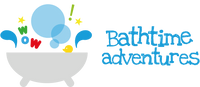 You might also like
Email Signup
Add a short description to attract people to join your newsletter.