Standard hooded towels (1-7yrs)
Large hooded towels for toddlers and older children with an extra thick hood and pop-fastener that keeps the towel closed like a poncho for warmth and privacy but can be un-popped for a good rub dry.  Guaranteed to keep them cosy and dry after bathtime and swimming. Browse our latest selection of towel trims below.
Filter and sort

19 products
Close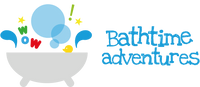 You might also like
Email Signup
Add a short description to attract people to join your newsletter.