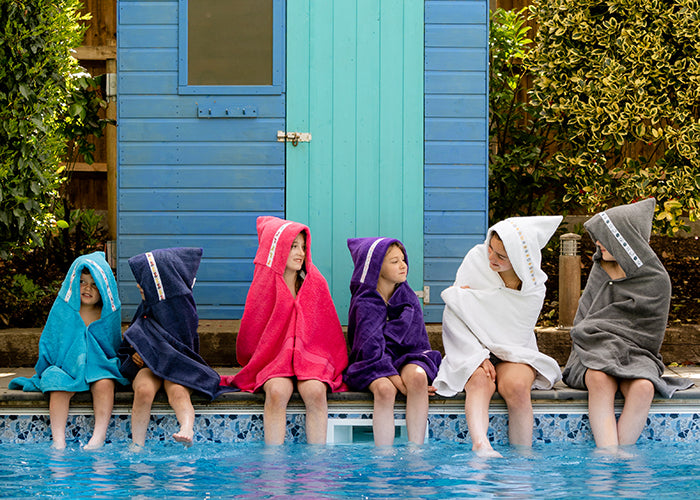 Wrap them up warm in our big, snuggly towels
Let customers speak for us
Elf potion
Excellent pack. The elves brought it to our children and they were over the moon with it! Can't wait to use it.
Turquoise towel
My grandson is going to love this for Christmas
Well worth the money, quality excellent
'Fizzbang Elf Magic' Potion-play Starter Kit
Hooded towel
Excellent christmas present for my grandson who loves his bathtime.
Sea Trinkets Bath Rocks
Grandchildren love them, as do I. Brilliant colours
Colour explosion colour making
Speedy delivery and recipients 3 and 7 love it!
Not yet received
Hi I just got an email to give feedback but I haven't received it yet, could you check that it's been sent out please, Royal Mail returned it as the door number wasn't on the package. Thanks Siobhan
'Fizzbang Elf Magic' Potion-making Starter Kit
Elf Magic Potion Kit a huge hit
My 5 and 3 year olds were brought this by the elf on the shelf and they absolutely adore it. They've been playing for an hour already and no end of fun in sight. The ingredients smell great and react really well in warm water. They're having the best fun! Thank you
Making magic
My godson loves the bath rocks - bath time is so much fun!! He loves using his imagination and creativity to create potions that 'bubble' and 'fizz''. He enjoys mixing the different colours and is always excited to see what colours his potions will become.
We have beakers and test tubes that he uses so he feels like a real scientist or wizard - creating his potions and concoctions and then telling us what they do. SO MUCH FUN!!!
I love your products. My godson has put them on his list for Santa. Ordering more as I am sure Santa wouldn't want to disappoint
Lovely gift for granddaughter . Delivered on time.
Lovely gift
Great products, recipient loves it!
Excellent customer service
I haven't used the item yet as it is a Christmas present, however the service I received was excellent. The potion kit is presented lovely and i'm sure my son will love it! Thanks
Email Signup
Add a short description to attract people to join your newsletter.