BATH SET + HOODED TOWEL GIFT BUNDLE OFFER
The perfect gift idea for little water-babes who love bath time - pick a box full of bath bombs and treats to entice them into the bath, and add a warm, snuggly hooded towel to get them out again.

Save £10 on the bundle when you order this weekend only*.
Happy Bathtime 💦
If you're not sure which size towel you need, take a look at our sizing guide here
*Offer ends midnight 31 October 2022
Filter and sort

0 products
Close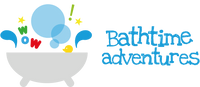 You might also like
Email Signup
Add a short description to attract people to join your newsletter.