Easter bath treats
We love a chocolate egg as a much as the next person but if your little one seems to get endless Easter eggs from well-wishing relatives that are sat on the side until Summer (or you end up eating yourself), then read on for some egg-cellent non-edible Easter gifts...
Our 'Hoppy Easter' gift set is packed full of novel Easter bath treats in spring-like colours that can be used across multiple bath times. You can buy the gift set as a whole, or you can choose to purchase the contents as individual items making them the perfect Easter treat whilst preserving their teeth (and your sanity from the chocolate-induced sugar highs 😉) 
They'll be hopping all the way to the bath! 🛁
Filter and sort

0 products
Close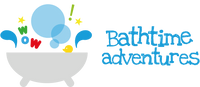 You might also like
Email Signup
Add a short description to attract people to join your newsletter.