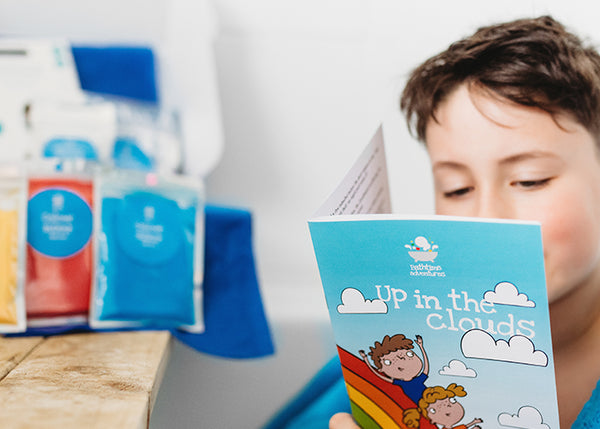 Bathtime adventure boxes
Once upon a [bath]time, there was a brother and sister called Max and Clemmie, who had a secret... their bath is MAGIC! Whenever they sit in the bath and say the magic words, they get 'whoooooshed' down the plughole and transported into an adventure, different every time, where they meet dinosaurs who've lost their eggs, cloud fairies painting rainbows, and bees looking for a new home...
If you know a little one who loves bath time AND story time then you've just hit the jackpot!  Browse our range of themed adventure boxes and let your little one immerse themselves in a world of imaginary sensory play (whilst simultaneously getting squeaky clean!)
All of our Bathtime Adventures boxes contain an illustrated story booklet along with a selection of fun and fizzy bath products to mimic and inspire that journey.  There are currently 5 adventures to go on, but we'll be launching more soon so keep your eyes peeled.
Each adventure contains a minimum of 4 sensory bath products such as bath bombs, bubble bars and soap, as well as a bath toy or activity. Ideal as birthday gifts, or just an enticement into the bath for your own little ones!

Filter and sort

0 products
Close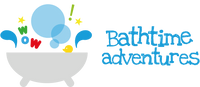 You might also like
Email Signup
Add a short description to attract people to join your newsletter.