BATH TIME GIFT SETS
Perfect for little (and not-so-little) ones who love a splash in the tub, these themed gift sets are packed with excitement making bathtime more fun than ever before. 
In each set you'll find a playful character wash mitt, ideal for encouraging reluctant youngsters to clean themselves; a fizzing bath bomb to thrill them as the water changes colour; and a brilliant bath toy, guaranteed to provide hours of entertainment and induce squeals of delight!
Filter and sort

0 products
Close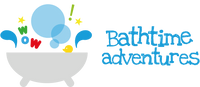 You might also like
Email Signup
Add a short description to attract people to join your newsletter.