Beechwood Park School Hooded Towels
Beechwood Park school towels
If you attend Beechwood Park school, you can buy one of our specially designed hooded towels, which are ideal for school swimming lessons, galas and boarding.
Especially popular with slightly older children who are starting to become self-conscious, a secure pop fastener allows them to keep the towel closed around them whilst leaving their hands free inside the towel to get changed.
Please select which size you require from the menu below.  All orders will be delivered directly to the school office for collection. In the 'Notes' section of the checkout, please add your child's class, and put Beechwood Park School as your shipping address.
A percentage of all towels sold will go to The Beechwood Park School Parents' Association (BPSPA). 
Orders must be placed midnight on Sunday 10 March for delivery on Monday 18 March 2019. 
 Detailed information
All our hooded towels are made from a premium 550g Egyptian cotton ensuring they are big, thick, super soft, fluffy and absorbent and wash up perfectly. They come in two sizes: standard for 1-8yrs and jumbo for 7-13yrs (for more detailed sizing information, see our sizing guide).
Both sizes have three key features;
- a stylish Beechwood Park trim,
- a double thickness hood for absorbing water from even the thickest of hair,
- and a star-shaped pop fastener allowing the towel to be popped closed like a poncho for warmth and privacy, but when you want the full towel to get dry, simply release the popper!
Filter and sort

0 products
Close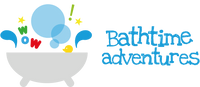 You might also like
Email Signup
Add a short description to attract people to join your newsletter.