Black Friday Collection 2023
Enjoy huge savings this Black Friday weekend with 20% off a selected range of hooded towels.  PLUS you'll get free shipping on all orders over £45.
Offer valid until midnight Monday 27th November 2023 or whilst stocks last. 
WE ARE EXPECTING IT TO BE A VERY BUSY WEEKEND SO PLEASE DO ALLOW UP TO 10 DAYS TO RECEIVE YOUR BLACK FRIDAY ORDER.  OUR TEAM OF OWLS ARE BUSY PACKING AND DISPATCHING AS FAST AS THEY CAN
Filter and sort

12 products
Close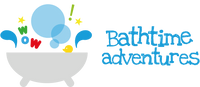 You might also like
Email Signup
Add a short description to attract people to join your newsletter.